In the year 2014 Statistics Canada conducted the Canadian Financial Capability Survey (CFCS)  among population 18 years of age and over living in Canada. This survey provides insights on Canadians' knowledge, abilities, and behaviour concerning financial decision-making.  
Manifold has been studying this survey and mining patterns of consumer financial behavior. One of our findings is that young Canadians between 18 and 24 years of age are much (3.23 times) eager to learn financial matters than the Canadian average. The difference is even bigger when compared with boomers and seniors. To increase their knowledge and understanding of the economy or finance, they take various courses on general economics, accounting, retirement planning, home or business management. One reason could be the popularity of these courses among the young people in their education. For example, when asked about the purpose of economics or financial courses, work and professional development are on the top list of young Canadians, 2.76 times more than the Canadian average. Personal interest among the young Canadian is also 3.08 times higher than the Canadian average.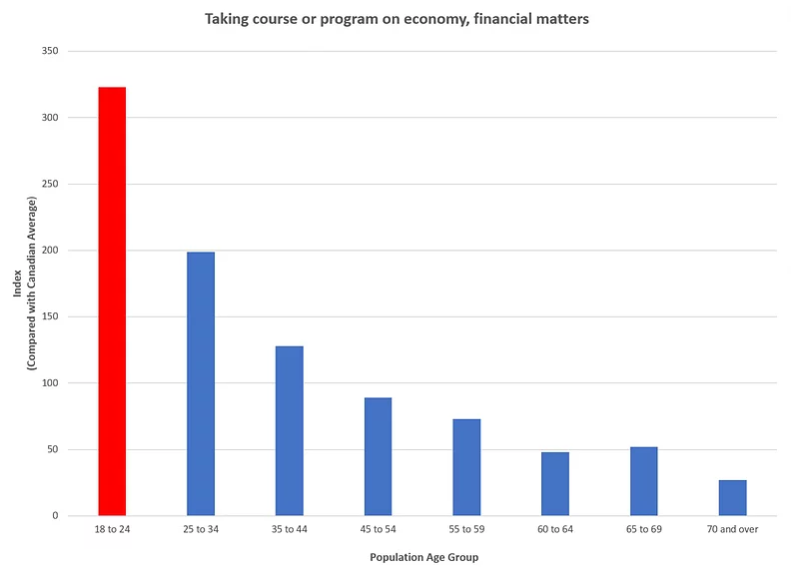 Young Canadians (12% population) are becoming financially savvy and informed with economics and financial matters. Doing business with and marketing to them is very different from boomers and seniors. Communication with them should be tailored accordingly.