The Canadian housing market has been HOT the past few years. Prices are at an all time high and bidding wars are more common than ever! What could explain this competitive housing market? According to the 2021 Census, Canada's population grew by 5.2% (1.84 million people) since 2016. Over 92.24% of this population growth originated from Census Metropolitan Areas, contributing to a surge in house prices in these cities. Nevertheless, the increase in population is only one of the many drivers that led to the current housing market situation. Throughout our upcoming blog posts, we will explore the influence of housing demand, housing supply, consumer behaviour, and socioeconomics on the housing market.   
We start off our examination of the housing market in this blog post with housing demand and the impact of the following factors:
Net Population Increase

Household Size Decreases

Large Portion of Unoccupied Dwellings

Growing Number of Homeowners

International Students

Non-Resident Buyers
Net Population Increase 
Since 2016, 1.45 million of the 1.84 million newcomers in Canada are recent immigrants. You know that saying, birds of a feather flock together? Well, this is true for new immigrants. They settle in the largest cities, near their cultural communities, for convenience, opportunities, language, and many other purposes. As a result, Canada's largest cities, namely Toronto, Montreal and Vancouver, experienced a significant increase in net population.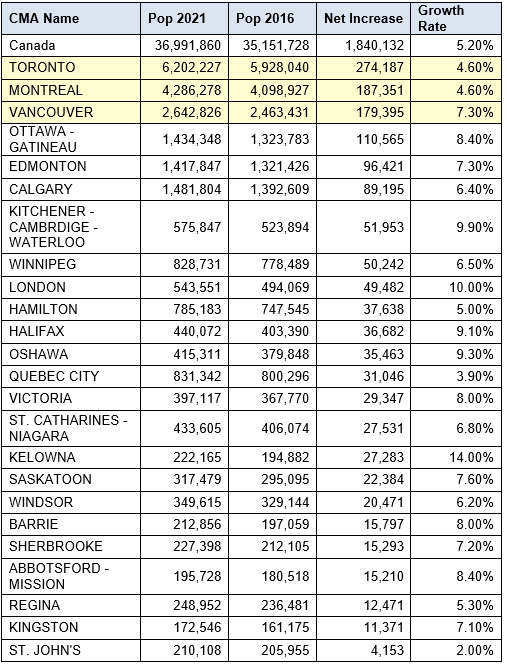 To accommodate this population growth, Canada requires approximately 727,035 additional dwelling units! 
Household Size Decreases
The average size of Canadian households has declined for decades! From 2016 to 2021, the average household size in Canada decreased by 1.14%. Accompanying this is a steady increase of 1-person households, leading to a greater demand for housing. The growth in 1-person households could be attributed to various factors including young adults moving out of their parents' home, delay of marriages, and increase of divorces/separations. 
Furthermore, there are more families without children due to couples delaying having children, common law and same sex marriages, as well as empty nesters. As a result of smaller household sizes, 161,715 new dwelling units were created across Canada! 
Large Portion of Unoccupied Dwellings
According to Statistics Canada, an unoccupied dwelling refers to a place of residence containing heat and shelter, but in which nobody lives on census day. This is common in cottage countries with seasonal residences such as cottages, cabins, and chalets. However, large cities may also contain unoccupied dwellings. For example, people may have their primary residence in the suburbs, but live in second homes close to their workplace during weekdays.
In the last decade, the number of unoccupied dwellings has grown steadily in major cities across Canada. From 2016 to 2021, there were significant increases in Toronto, Calgary, Edmonton, and Quebec City. The escalation in unoccupied dwellings in major cities is a significant contributor to the rising housing prices, as the empty dwellings could house home buyers. On the contrary, a sharp decrease of unoccupied dwellings may imply tightness of the housing market. Stay tuned for our future blog posts on the housing market for more details on this topic!
Growing Number of Home Ownership 
Home ownership has climbed steadily during the last couple of decades. The ownership rate in Canada increased to 68.55% in 2018 from 66.3% in 2017! The growth in ownership is also a factor causing an increase in housing demand.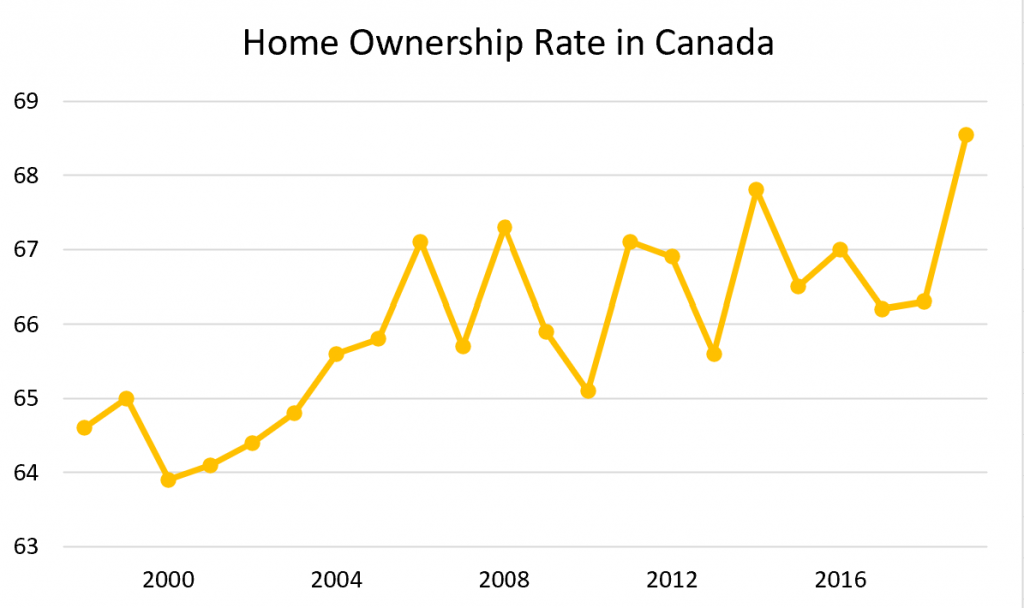 International Students
Likewise, the number of international students in Canada has grown consistently since 2000. Both federal and provincial governments increased efforts to attract international students as potential candidates for permanent immigration and the Canadian labour force. A large portion of international students settle in Canada and become home buyers. With the rapid increase of home and rent prices, many international students choose to buy homes instead of renting during their studies. This is supported by their parents, culture, and the improved economic situation in their home countries.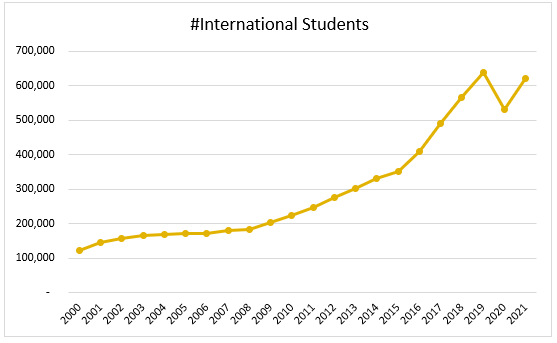 Where are most international students studying?
Over 47.72% of international students chose to study in Ontario

22.02% of international students study in British Columbia

14.83% of international students go to Quebec 
Coincidentally, cities with major universities that attract international students experienced significant increases in home prices in the past years.
Non-Resident Buyers
You may have heard talk recently from the Canadian government about wanting to limit non-resident home buyers. This is because they also contribute to the demand problem. Where are non-resident homeowners buying? Vancouver CMA has the most non-resident homeowners (4.3%), followed by Toronto with 2.6% non-resident homeowners. 
Non-residents are more likely to buy newer condominium apartments. In the Vancouver CMA, non-residents own 13.6% of new condominium apartments built since 2016. In the Toronto CMA, non-residents own 7.7% of new condominiums.
How much of an impact are non-resident buyers actually having?
The rates of non-resident property ownership have been stable the past few years. Therefore, their impact on the rapid increase of home prices in Canada in the past few years is likely limited. 
What to Do Next
While the rise of house prices in Canada is a complex issue, we hope that by tapping into some trends on changing demographics and consumer behaviours, you have a better understanding of the reasons behind higher demand. To see the full picture of the housing market, remember to look out for our future blog posts on:
Housing Supply

Consumer Behaviour

Socioeconomic
Want to discuss the topic further or have any questions about the findings? Feel free to contact us today!